Iris Garbage Bags: The Ultimate Waste Solution - Strong, Eco-Friendly, and Tear-Resistant!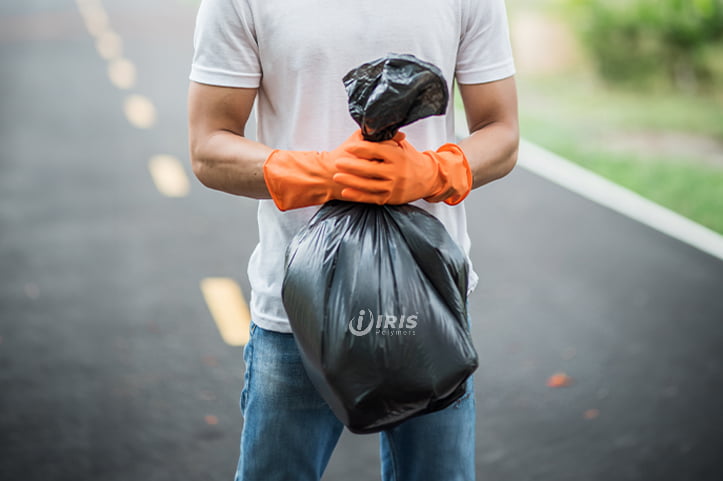 Say goodbye to waste woes with Iris Garbage Bags – the epitome of waste management perfection. Crafted from superior quality LDPE, these garbage bags offer unparalleled strength and durability, equipped to handle any waste load with ease. With a smooth finish and tear-resistant design, they are the ideal sustainable choice for both households and businesses alike.
Join the eco-conscious revolution and choose Iris Garbage Bags – disposable bags made from plastic that expertly hold waste materials without harming the environment. Embrace sustainability with confidence and efficiency!
Odourless

Degradable

Genuine Technology

Eco-friendly
Cost effective & Time efficient solution
Specifications of
Garbage Bag
| | |
| --- | --- |
| Size/Dimension | As per customer demand |
| Type | Roll on Bag |
| Color | Black / Green / White/ Yellow |
| Bag Thickness | Up to 40 Micron |
| Pattern | Plain |
| Material | Plastic/Compostable |
DISPOSABLE BAG MADE OF PLASTIC THAT IS DESIGNED TO HOLD WASTE MATERIALS
Follow Us on Social Media