Unbeatable Protection: Iris Shrink Films - Your Ultimate Packaging Solution!
Iris Shrink Film: Unbeatable Strength and Impact Resistance for Superior Product Protection.
Experience the pinnacle of product protection with our premium Iris Shrink Film. Crafted with precision, our high-quality shrink films guarantee unbeatable strength and impact resistance, providing optimal security during storage and transportation. Embracing advanced technology, our shrink films boast exceptional melt strength and draw-down ability, ensuring easy application and a tight, secure wrap around your valuable products.
Elevate your packaging standards with Iris Shrink Film – the versatile packaging material that, when heated, conforms tightly to the shape of your products, safeguarding them with unparalleled care and security.
Advantages of Shrink Film
Sun Protection

Ideal for Packing
Product Protection

Automated Machines

Versatility
Transparency
Consistency
| | |
| --- | --- |
| Thickness | 25 microns & above |
| Width | 250 mm & above |
| Color | Transparent |
| Material | LDPE/ LLDPE |
| Length | 100m Above |
| Processing Type | Blown |
SHRINK FILM IS A PACKAGING MATERIAL THAT WHEN HEATED, CONFORMS TIGHTLY TO THE SHAPE OF THE PRODUCT.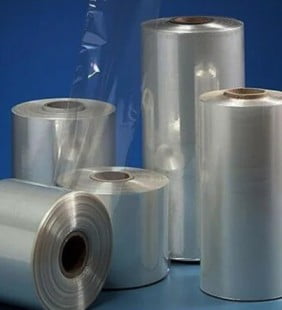 Follow Us on Social Media